Cisco 7942 manual user guide for cisco 7942 IP phone users. Cisco 7942 manual will help you solve any operational problems you are having with your new IP phone. The 9742 model comes with an integrated feature that provides voice communication over an IP network. It functionality is similar to a digital business phone which allows you to receive and make calls and provides access to such features as call forwarding, speed dial, hold transfer, mute, and lots more. Apart from its voice communication function, the phone can equally be connected to your data network and supports several other features, including media encryption, signaling encryption, device authentication and file authentication.
Just like other network devices, the Cisco 7942 phone must be managed and configured before use. But this should not be a problem as there are configuration instructions provided by the Cisco 7942 manual.
Cisco 7942 phone can encode ILBC, G.729ab, G.729a, G.722, G.711u, G.711a, and decode G.729, iLBC, G.729b, and G.729a. The phone equally supports uncompressed wideband (16KHz, 16bits) audio.
Apart from the traditional telephone features such as voice messaging, conference calling, speed dialing, redialing, call transferring and call forwarding, the Cisco 7942 phone also provides other encryption features and functionalities that will give you ultimate experience. It has a dimension of 8 x 11 x 6 inches and weighs about 3.5 pounds.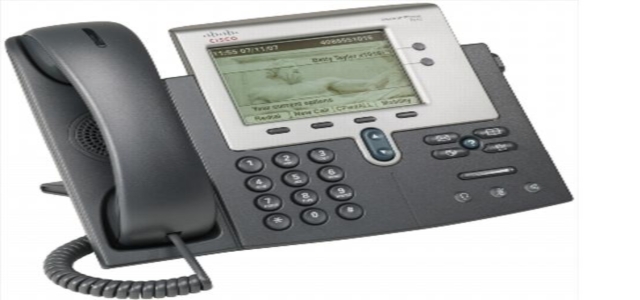 Programmable buttons
Depending on the kind of configuration, the programmable buttons provide access to call features (for instance, a transfer, hold, or privacy button), web-based services, and speed dial numbers (including BLF speed-dial features).
Below is what the buttons on the phone will indicate when in use:

The green button is pressed when you want a two way intercom call or you want to activate a call.
Flashing green light appears when a call is held
Steady amber light- indicates active DND, one-way intercom, or privacy in use.
Flashing amber light – indicates reverting call or incoming call
A red flashing light – indicates that a remote call is on hold
A steady read light – indicates that the remote line is in use
Lines and calls using the Cisco IP phone 7942
Understand that there is a corresponding intercom number or a directory number to each line which others can call you on. Depending on the configuration, the 7942G Cisco phone supports either one or two lines. Just check the right side of the display screen to find out how many lines you have.
Also, note that each of your phone lines can support several calls, but only one can be active at a time. Other incoming calls will be on hold when there's an active call.
cisco ip phone 7942
,
cisco ip phone 7942 manual
,
Cisco 7942 User Guide
,
cisco 7942
,
cisco phone 7942 user guide
,
cisco ip phone 7942 quick reference guide
,
cisco ip phone 7942 user guide
,
Cisco 7942 User Guide PDF
,
cisco 7942 user manual
,
cisco ip 7942 user guide
None found.